The latest research on astaxanthin
Skin care involves taking into account a wide range of factors in order to achieve the best results. Thus, a great starting point would be to learn more about the active ingredients' benefits and adverse effects on the skin and body.
Researchers continue to pay special attention to topics like oxidative stress prevention and age-related diseases to extend human longevity. Therefore, the antioxidants' efficacy in slowing the aging process will continue to be tested in ongoing studies.
You may be a true connoisseur or a newcomer to the world of skincare, but for sure astaxanthin is an antioxidant worth noticing. What is the superpower of this antioxidant and why is there so much buzz surrounding it?
Astaxanthin belongs to the carotenoid family, which includes carotene and xanthophyll. Carotenoids are organic pigments with shades of red, yellow, and orange, and occur in nature at plants, fruits, vegetables, algae, mushrooms, yeasts, etc. [1]
Astaxanthin is understood as a xanthophyll carotenoid that is abundant in certain types of microalgae, fungi, and bacteria, and has a remarkable "antioxidant with anti-inflammatory properties". [1] It is a phytonutrient in the form of an intense red pigment and offers various shades from red to pink to the various living organisms from seas, lakes, and oceans. And in some cases, certain birds species, such as flamingos. [2]
For over 20 years, astaxanthin extract from microalgae H. Pluvialis is certified "as a color additive in salmon feeds and as a dietary supplement for human consumption in Europe, Japan, and the USA". [3]
That being said, this antioxidant has shown promising results in laboratory studies. However, human studies have yet to be carried out, so we still have a lot to learn about its application and formulation.
Benefits of Astaxanthin for Skin
Astaxanthin is a "more potent antioxidant and scavenger of free radicals than carotene carotenoids" and it can be easily incorporated into your skincare routine. [1] Presumably, astaxanthin promotes collagen recovery, increasing elastin levels (elasticity). Even more, it, can help recover skin damages caused by natural biological factors and sun exposure. [4]
Simply put, astaxanthin could protect the skin's natural barrier and fight photoaging: wrinkles, telangiectasia, uneven texture; fine lines, redness, and age spots. [5]
A very powerful antioxidant
According to a study from 2018, astaxanthin is a "superior antioxidant" and a direct radical scavenger, with the ability to reduce oxidative stress in the skin. [3]
Has anti-inflammatory properties
As stated in the research, it may have positive implications for treating certain "skin inflammatory diseases, such as psoriasis and atopic dermatitis." [3]
In addition, astaxanthin may be a suitable candidate if you have skin sensitivity, redness, or UV-induced inflammation.
Offers immune-enhancing effects
Based on the reviewed laboratory studies, astaxanthin "may enhance immune responses and potentially exert antitumor activity". Meaning, that antibody production is boosted, and the immune system in fighting viruses and even melanoma. [3] So hopefully, in the future, this could translate to human benefits too.
Suppresses cell damage caused by free radicals
Astaxanthin seems the way to go, as it is called by researchers "the most powerful antioxidant in nature", well known to suppress free radical damages.
The same study from 2018, shows that it may help protect "against early burn-wound progression" by regulating free radical production. [3]
Improves the DNA repair ability of cells exposed to UV radiation
Skin exposure to UV radiation causes DNA damage. The human body's response is to repair these DNA damages, so new activities are generated at the cellular level, which often can result in mutations. So, "astaxanthin inhibits UV-induced DNA damage and increases the expression of enzymes that respond to oxidative stress and can help maintain genomic stability and counteract DNA damage" [3]
To be more specific, laboratory tests show that this may slow the growth of skin cancer cells.
Side Effects of Astaxanthin
Astaxanthin has minimal side effects when used topically, on creams or serums, and it has been described as "a promising compound in the field of dermatology". [3]
If you decide by now that you'd like to use a serum, cream, mask, or oil containing astaxanthin as part of your daily routine, be sure to apply it on clean skin; as a morning and evening antioxidant. A helpful tip is to mix it up with other antioxidants such as Vitamin C (oily form) and E to potentiate the effects. [6]
Best Products with Astaxanthin
Above all, Haematococcus Pluvialis extract is the key ingredient and a type of green algae (microalgae) with the highest concentration of astaxanthin. In fact, it is the main ingredient to look for if you want to incorporate it into your skincare routine. [7]
As I begin listing the products, it is important to disclose to you that only one solid piece of paperwork was performed in 2012 regarding the cosmetic and oral administration of astaxanthin. [4] It started in Japan as a local trend that is now spreading worldwide among cosmetic manufacturers.
Some skincare products that include as one of the ingredients, H. Pluvialis extract, or other extracts and forms of Astaxanthin:
Ultimately, as with any antioxidant in skincare products, especially one which is relatively new to the industry like astaxanthin, there are certain limitations. In other words, we don't know yet if is truly able to scavenge free radicals, or how stable it is in a topical form. After my research, I truly feel astaxanthin is amazing and shows promise. However, there has only been a limited number of studies conducted so far, and we need to collect more data regarding the actual use on people.
Regarding astaxanthin supplements, this subject is outside of my expertise. But I can say more about getting the right nutrients, like vitamins and antioxidants, from dietary sources in my upcoming articles. For example I get my astaxanthin most often from salmon and shrimp. And other antioxidants from green tea, carrots, blueberries, pomegranates, raspberries, and coffee.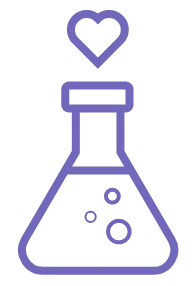 SPOTLIGHT ASTAXANTHIN
---
Description: it is part of the carotenoid family and has become increasingly popular as a highly effective molecule.
Main Benefits:
very potent antioxidant, fights and limits oxidative stress
antiradical, protective against free radicals and the effects of UV rays
photoprotective
anti-pollution
protects against the harmful effects of the environment
regenerator and repairer of the skin's natural protective barrier
anti-inflammatory
dermal regenerator, fight against the signs of premature aging
stimulates collagen synthesis thus increasing skin tone and firmness
combats collagen degradation
helps maintain skin elasticity
anti-aging, anti-wrinkle, smoothing fine wrinkles and deep wrinkles
irritation, redness
How to apply:
creams, serums, masks and oils for the care of any skin type
skin care mature, wrinkled, aged, lacking in vitality and radiance
daily skin care subject to urban pollution and external aggressions: wind, cold, sun
Plant Extracts: Haematococcus Pluvialis is the main ingredient to look for if you want to incorporate it into your skincare routine and a type of green microalgae with the highest concentration of astaxanthin.
Side Effects: has minimal side effects when used topically, on cream or serum
Disclaimer
This article provides only informational data and is not applicable to everyone. For further application of astaxanthin, please consult a skincare specialist. If you need oral supplements and nutrition facts, consult your medic. Keep a record of all contraindicated and beneficial ingredients you have been taking, along with your health care provider.
I don't promote these brands or their products, nor do I provide sponsorship or affiliate links in this article.
image source: unsplash.com